The Range and Description of Variety wire mesh
Editor:MAISHI wire mesh
Hello, everyone, we are MAISHI WIRE MESH GROUP, manufacuter of wire mesh in China. Today we are glad to have the opptunity to introduce our company and our mainly products.
You will be clear about the mesh size, materials, weaving and usage etc after you browse the following wire mesh introduction details.
Firstly, you can take a look about the basic knowledge of different wire mesh. Now we introduce some of MAISHI wire mesh including stainless steel wire mesh from 2 mesh to 500 mesh, dutch weave mesh from 40 mesh to 1250 mesh, brass mesh from 8 mesh to 200 mesh, galvanized wire mesh from 2 mesh to 60 mesh and black cloth from 10 mesh to 60 mesh.
1. Stainless steel wire mesh
Material: SUS304, SUS316, SUS316L and SUS302 and etc. Weaving Type: Plain weave and Twill weave Mesh Size: 20 mesh to 630 mesh. Usage: Used in screening and filtering at acid and alkali environments, as mud mesh in petrol industry, as screen filter in chemical and fiber industry, as pickling mesh in plating industry.
Plain weave SS wire mesh
Twill Weave SS wire mesh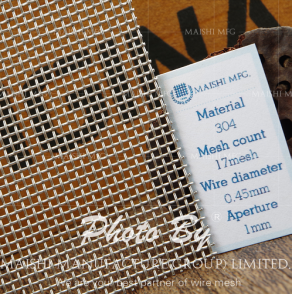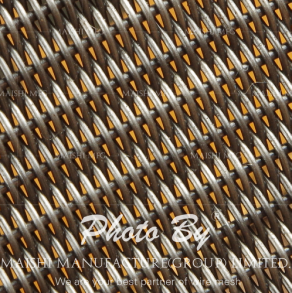 2.Stainless steel dutch weave wire mesh
Material: SUS304, SUS316, SUS316L, SUS302, etc. Weaving Type: Plain weave, Twill weave. Dutch weave and Reverse dutch weave. Characteristics: Stable filtering performance and elaboration. Usage: Used in aerospace, petrol, chemical industry, etc.
Stainless steel dutch weave wire mesh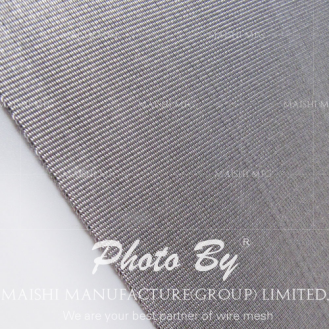 3. The type of Iron wire mesh
With the further development of MAISHI WIRE MESH MANUFACTURE, there have many type of mesh, such as chain link fence, security mesh, crimped wire mesh, weave wire mesh, welded wire mesh, reinforcement wire mesh, wire mesh panel etc.
Welded wire mesh
Chain link fence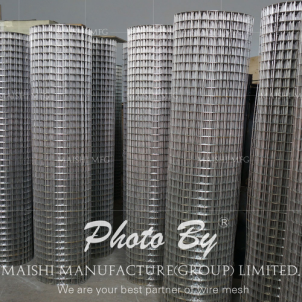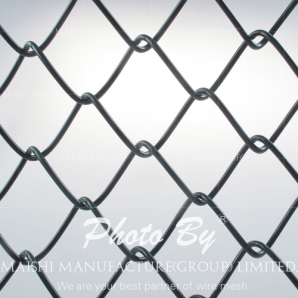 Hexagonal wire netting
Security mesh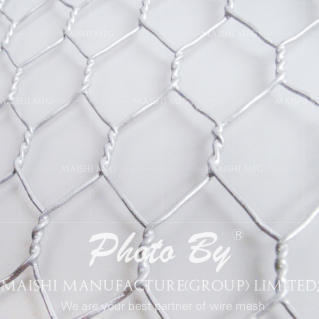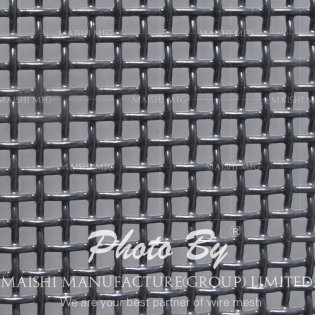 4. Galvanized iron wire mesh
Material: Excellent low carbon steel wire and galvanized wire.
Weaving and features: MAISHI produce wire mesh that Crochet with average opening, flat surface, beautiful, wide mesh and thick wire diameter. It is corrosion resistance with long lifetime,  simple weaving, beautiful and practical.
Usage: used as fence mesh in feeding chickens, ducks, geese and rabbits. And used in machinery and equipment protection, highway guardrail, sports playground fence, and the road green belt protection. It can also be used for the manufacture of handicrafts, and conveyer belt mesh in machinery equipment.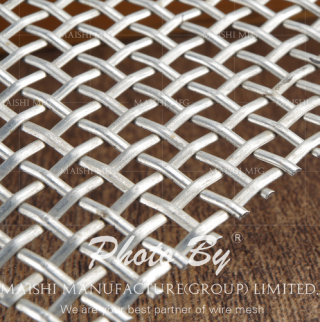 4. Galvanized iron wire mesh
Black wire cloth is also named iron cloth, iron wire fabrics, iron wire mesh etc. It is weaved by low carton annealed wire. According to different weaving, Maishi Wire Mesh Manufactuer plain weave wire mesh, trill weave wire mesh, and herringbone weave.
MAISHI Black wire mesh mainly used in filtering in Plastic, Rubber, Grain, Oil, Chemical industry, etc.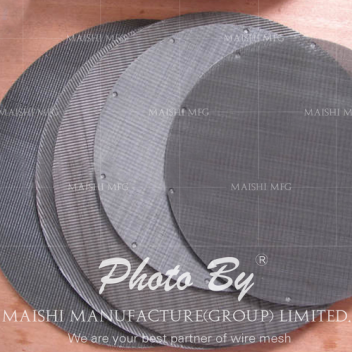 Normaly, we test the all wire materials and finished products with Handheld XRF Analyzers (X-Ray Fluorescence).
If you want to know whether you can visit our factory and inspect goods by yourself. The answer is " Yes, of course, you can" .
The above is main content we talked today. For further more details and requirement, please login our web at www.chinawiremesh.info or contact us directly by sales@maishimfg.com